I'm back. In more ways than one. Not wanting to bother you with my where to blog dithering, we'll just go on from here.
And we're back from the
North Country Fair
, which was fantastic, thanks for asking. I've got hoards of pics for you.
Birdie Boy in the car before we embarked on our 6 hour journey.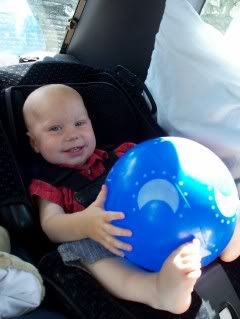 Smootch sharing her fruit pop with Birdie Boy. His screen handle is quite suiting.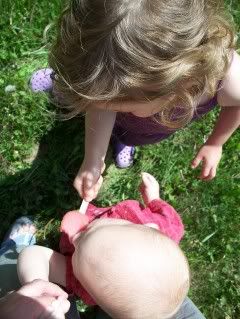 Camp was set up in a field of dandelion puff balls. Yet, our hayfever sufferers remained healthy.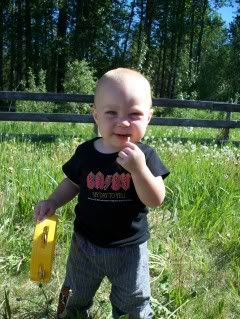 Camp also came with an extremely convient fence, handy for climbing, jumping, performing, and time outs.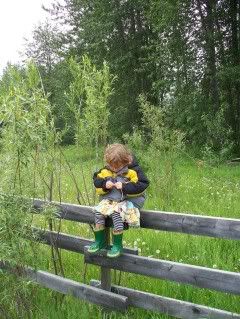 Down by the river the dragon flies were shucking their nymph skins and taking their maiden flights.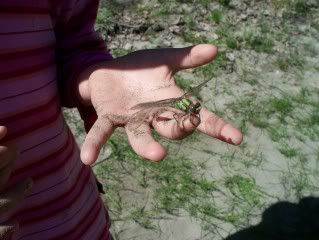 To save them from the clompy sandled feet trouping down to the river to cool off, Smootch and her gang of friends were picking up the new flyers on sticks and carrying them around while their wings dried and were ready for flight.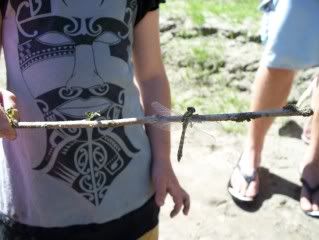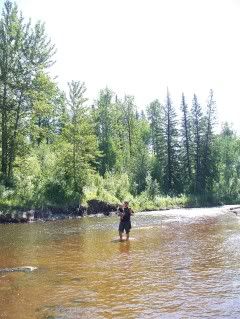 (yes, he's naked under there. Some of us don't wait until after dark to go skinny dipping.)
You are wondering if there actually was 5 or 6 thousand other people there sharing 3 days of music. NCF has 4 stages going most of the time. This year the family stage was all supped up, with new playground equipment and a fully stocked children's tent.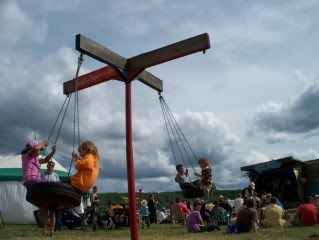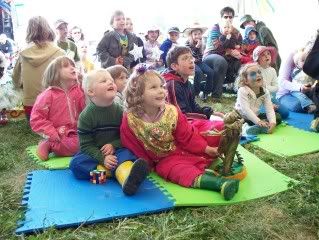 Both kids were very much into the music, dancing and general festival atmosphere. Birdie boy still wasn't into the sheer loudness of some of the bands.
Delhi to Dublin
gave us some inspiration to save Biride Boy's ears and allow him to enjoy the show.